Grown locally with care by passionate artisans
Our commitment to the environment
At Gourma, we prefer nature in its purest form.
To provide you with nature's best flavours year-round, we rely on efficient and innovative technologies. To further reduce our environmental footprint, we also choose recycled and recyclable materials.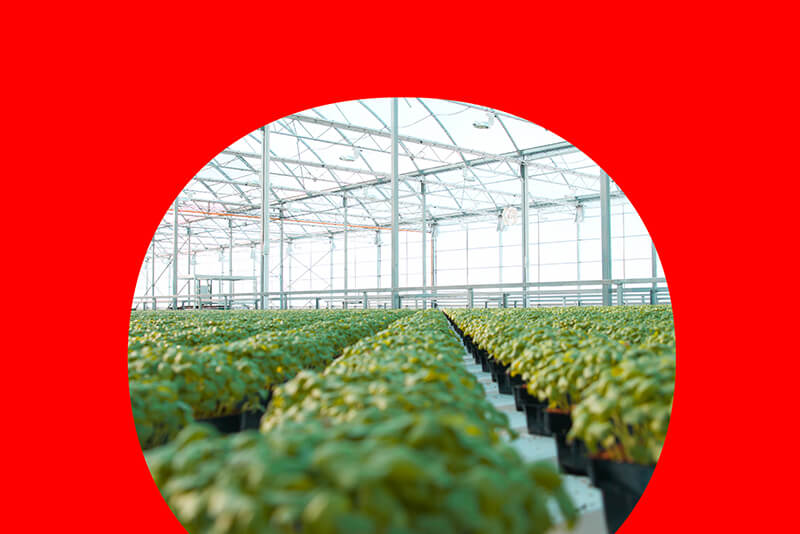 Icon representing a water recirculating system
Thanks to our closed-loop irrigation system, we recover enough water to fill nearly 60 Olympic swimming pools every year.
Fleet converted
to propane
Our propane-fuelled vehicles pollute up to 25% less than gasoline-and diesel-powered alternatives: less carbon dioxide, less carbon monoxide, less nitrogen oxide, fewer smog-forming hydrocarbons, fewer greenhouse gas emissions.
High-efficiency insulated greenhouses
Our high-efficiency greenhouse complex reduces the amount of electricity required to grow fresh herbs.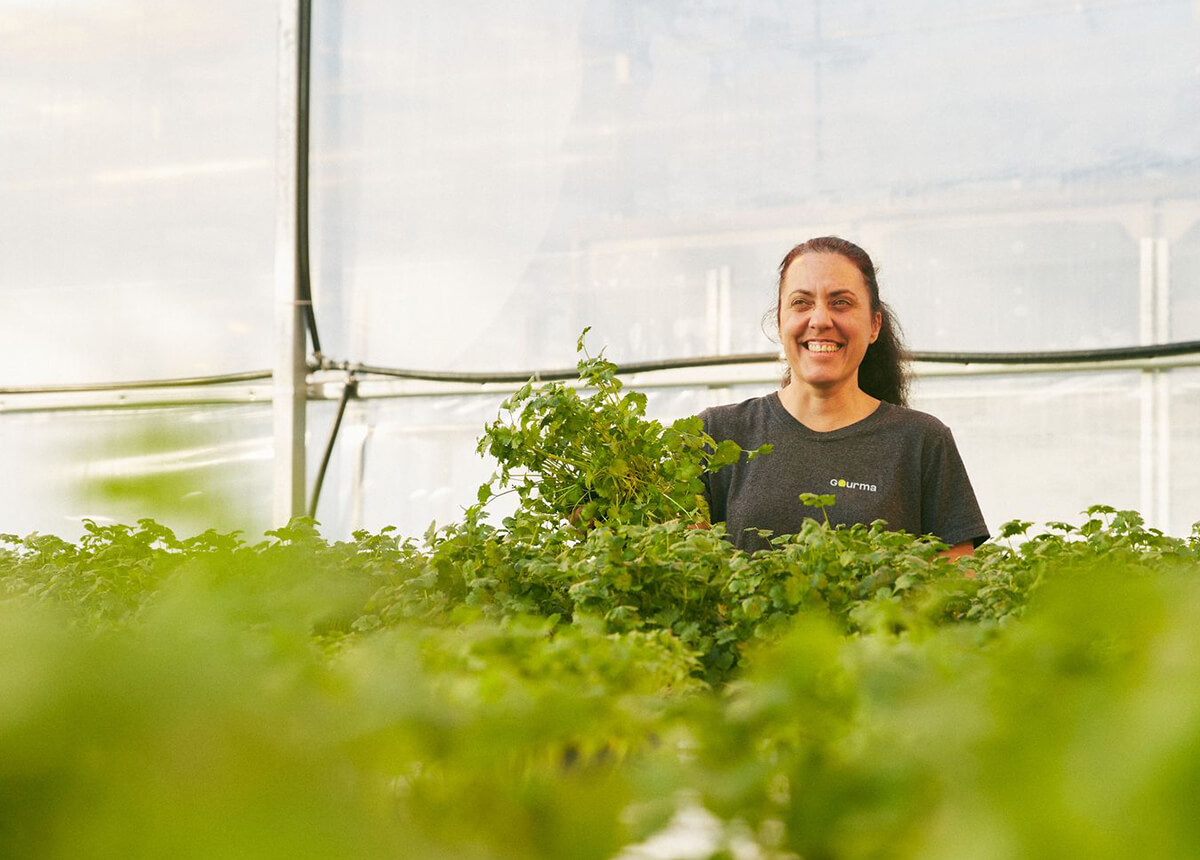 Life in the greenhouses
In the greenhouses, the atmosphere is relaxed and friendly. And pretty tropical! Helping so many lush plants grow and then sharing them with you is what motivates us to keep improving.
We take on our everyday challenges as a team, and all 60 of us are behind every leaf that ends up in your plate.
Bon appétit!
Certifications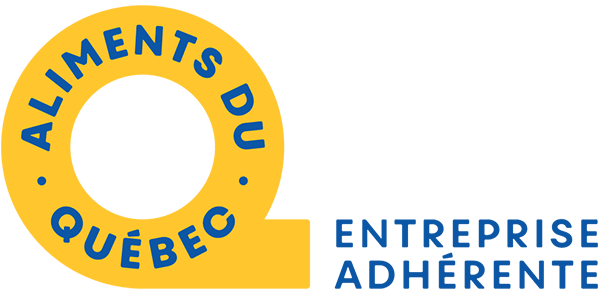 Our history
Gourma is the story of two engineers who stepped out of the office and into the greenhouse. It all started back in 2013 with two employees, some big dreams and a lot of ambition. In just a few years, they'd built relationships with suppliers and convinced consumers by refining their offer and honing their know-how. There were ups and downs, but they never stopped believing in their brand.
Today, Gourma is 1 guy and 60 passionate artisans who grow 20,000 square metres of fresh herbs sold in grocery stores across Québec. What does the future hold?
Just wait and see!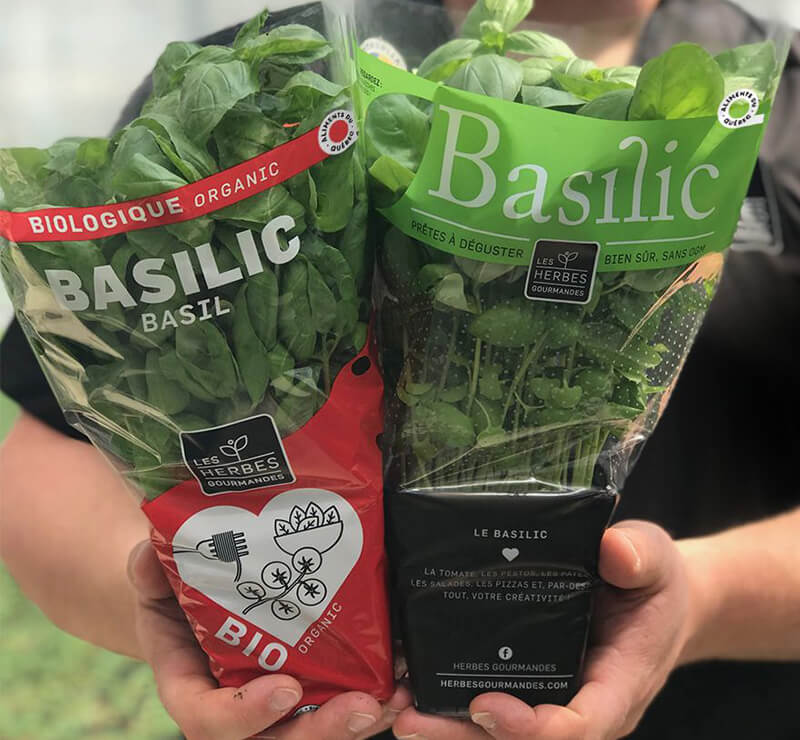 Join the Gourma team
It's an endless summer in our greenhouses. It's sunny and warm 12 months a year, and the place always smells great!Are you ready for a new career challenge? Are you looking for something different that's more in tune with your needs? Want to contribute to Québec's food self-sufficiency? Send us your resume!